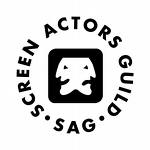 SAG will announce its national election results this afternoon. The conventional wisdom suggests that Emmy award winner Ken Howard, the moderate candidate of the new swing group, Unite For Strength, will win the presidency.
But the group may not carry the Secretary Treasurer position currently held by Connie Stevens. The Secretary Treasurer is the only other nationally elected officer of the union. Stevens is up for re-election against UFS candidate Amy Aquino. Aquino is close to Richard Masur, the former SAG president and a key figure behind UFS. Stevens is a popular and well known figure in SAG circles but under some heat because of the very generous salary hikes given to senior SAG staff and the deficit that SAG is apparently suffering now.
The other key question is the outcome of the national board election. One third of the board seats are up this year and regional board candidates of the moderate or independent non-Membership First wing of the union have prevailed in Philadelphia, San Diego and Seattle. If MF loses one or more seats in LA and is not able to make up the difference in NY its chances of regaining a board majority would disappear.
Results expected at around 3 PM PST. Stay tuned.